L-Pass
The University of Alberta Library has partnered with Edmonton Public Library (EPL) to bring convenient public library services to members of the University of Alberta community.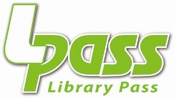 L-Pass (Library Pass) - Current University of Alberta students and staff may register for access to all EPL services. Once registered, the barcode on your ONEcard will be applied to your new EPL account and you can use it to check-out material from any EPL location.
Renewing your L-Pass: The L-Pass must be renewed yearly before October 1. To renew, simply register for the L-Pass again from this page.
Please see our FAQ for more details about the service and to determine your eligibility for it.