Information & Reference Service is available by Chat, texting, and email
Chat with Us

We are available to chat online during Chat Hours.
Chat with us in a larger window
Our Chat transcripts are stored securely on the chat provider's server (Libraryh3lp). Chat interactions are being used periodically to evaluate the quality of this service and for statistical and research purposes. All transcripts are deleted after 1 year. With any questions or concerns about this policy, please contact Sharon Murphy.
---
587-409-2999 (local number) Quick question? Get an answer during library hours. Your regular texting rates apply.
Use our email form to ask a question about the Library or your research.
---
Meet with with one of our expert librarians.
---
Subject librarians collaborate with faculty and students to develop services and collections.
---
Helpful Videos: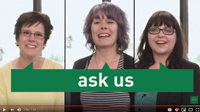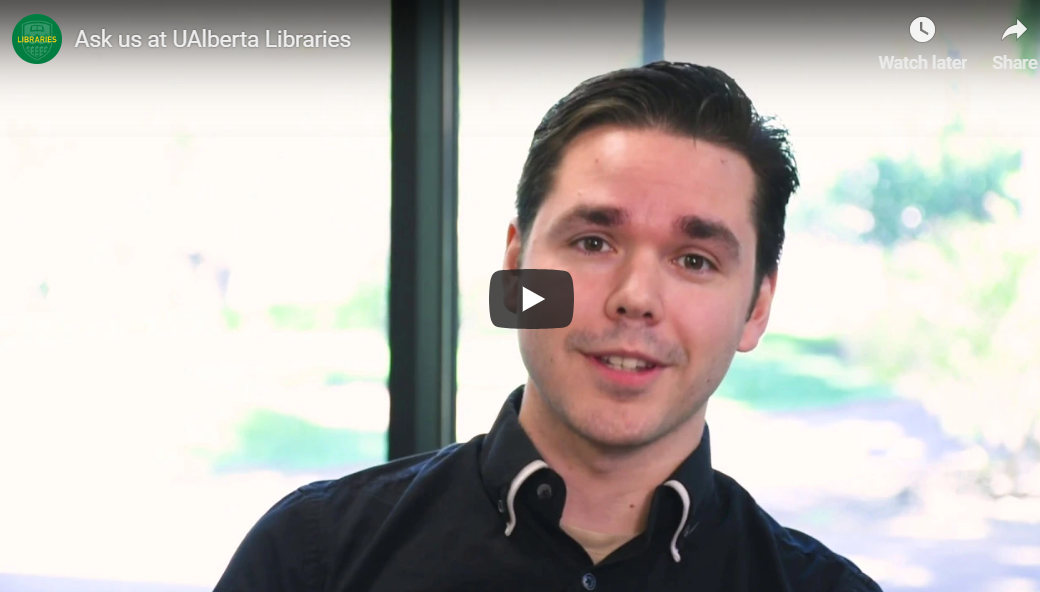 ---
Have a comment or suggestion ? Found an error ? Let us know.