Welcome to the University of Alberta Archives
The University of Alberta Archives is the official repository for the permanently valuable records of the University of Alberta and its affiliated institutions. Our holdings consist of material that is of continuing administrative, legal, or historical value. In addition to administrative and academic records, the Archives also collects University publications and the private papers of faculty, staff, students, alumni, and various university-related organizations. The Archives contains the records of many notable individuals and organizations relating to Alberta and federal politics, the oil sands, theater, education, and western settlement.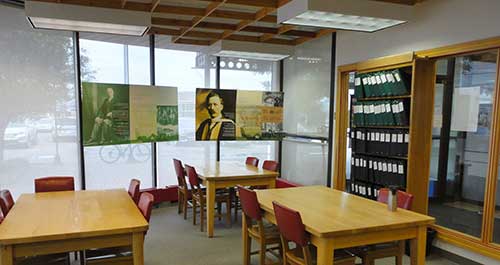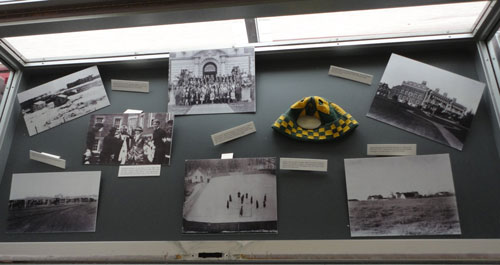 The Archives preserves over 9,000 linear metres of records. This includes textual records, photographs, audio and video recordings, film, microforms, architectural drawings, and maps.
For inquiries and further information, please contact the University of Alberta Archives at archives@ualberta.ca or by phone at 780-248-1300.
Please be advised of the following notices from the University of Alberta Archives:
The archives reference room is open only by appointment during regular business hours.
The University of Alberta Archives will not be accepting transfers or donations of material until July 2018.
The UAA will be closed from October 1, 2017 through late November, 2017 due to the upcoming move to South Campus. You are encouraged to please contact the UAA well in advance of your visitation dates to determine any impacts this may have on your request to view materials.
Staff
Jim Franks B.A., M.A.S, CIAPP- M
University Records Archivist
University of Alberta Archives
780-248-1304
jfranks@ualberta.ca

Krista Jamieson BA, MLIS, MA
Digital Archivist
Digital Initiatives / University of Alberta Archives
780-492-7733
krista.jamieson@ualberta.ca
Jaclyn Klukach BA
Archives & Special Collections Assistant
University of Alberta Archives
780-248-1302
klukach@ualberta.ca

Hours
| | |
| --- | --- |
| Monday | 8 AM - 4 PM |
| Tuesday | 8 AM - 4 PM |
| Wednesday | 8 AM - 4 PM |
| Thursday | 8 AM - 4 PM |
| Friday | 8 AM - 4 PM |
| Saturday | Closed |
| Sunday | Closed |